However, for a homeowner or someone who is looking for some sense of security via these gadgets, how do you choose the right type of camera system to purchase? It all depends on what you need. There are different designs and types of camera system available in today's market. Some of these models are bullet, infrared, dome and other types available.
In choosing which camera system to use, you have to first be able to determine whether or not you are going to use the cameras inside your properties or establishments or you need them to monitor from the outside.
Are you going for a security camera system that is only activated during the evening, or you need them during broad daylight or both day and night. Colored pictures or black and white it all depends on your preference and budget.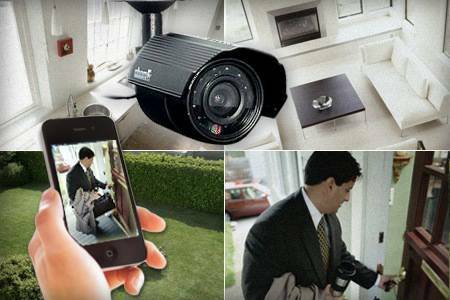 If you are going to purchase a security camera installation that offers security inside and outside your properties you can go for bullet types of a surveillance camera.
This is one of the most selling items in the market as this comes with a great package such as its very own mounting kit and is weatherproof and for better results, especially in images go for a security system with good high camera resolution.
The good thing about security cameras is the fact that you don't need to worry about them sleeping during their duties. Unlike humans, security cameras don't require food, shelter, and any other basic human needs.
It can function 24/7 and in case of accidents, no human being or employee will be hurt as only a security camera was present. And the footage coming from the security cameras can be used as evidence to catch the culprit. It will be able to tell you what happened and how the crime happened so next time you'll be more careful and take necessary actions.
Security camera systems allow you to monitor or survey anything you want, as security cameras differ in size. There are those used to spy on other people's activities. Others are used to scare off the bad guys by putting security cameras in obvious places.